Specific Landing Message – Try to keep to under Ten Words
This is subhead text with slightly more information than the title above. No matter what, you really want to buy and extra MakorERP for your buddy.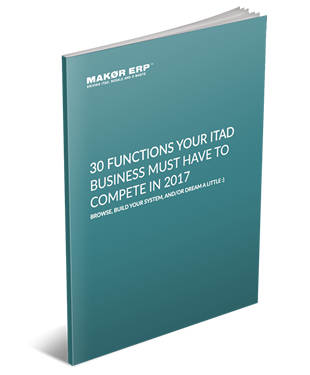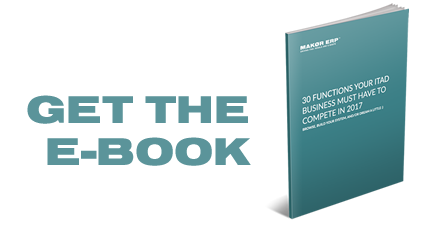 A PROVEN
GROWTH SYSTEM
Implement a single system that connects all key business units to operate and grow your ITAD, Reseller or E-waste business by helping your staff achieve more.
Companies in your space around the globe are able to grow and take advantage of new opportunities offered through utilizing the Makor ERP Platform.
Increase Productivity
Work smarter with guided process flow and integrated data capture and decision tools.
Control Inventory
Better processing equals more accurate data. Know exactly what's in stock and where it is.
Compete with Anyone
The market changes. Offer the  services, revenue sharing, recovery options and transparency needed to compete.
Reduce Time to Cash
Automate complex billing, build inventory quicker and connect it to multiple channels to profit sooner
Deliver on Promises
Sell services with confidence. Manage SLA's and control production to ensure the job gets done right.
Ease Burden of Compliance
Demonstrate compliance easier with built-in reports and processes that ensure data accuracy and adherence to data security demands.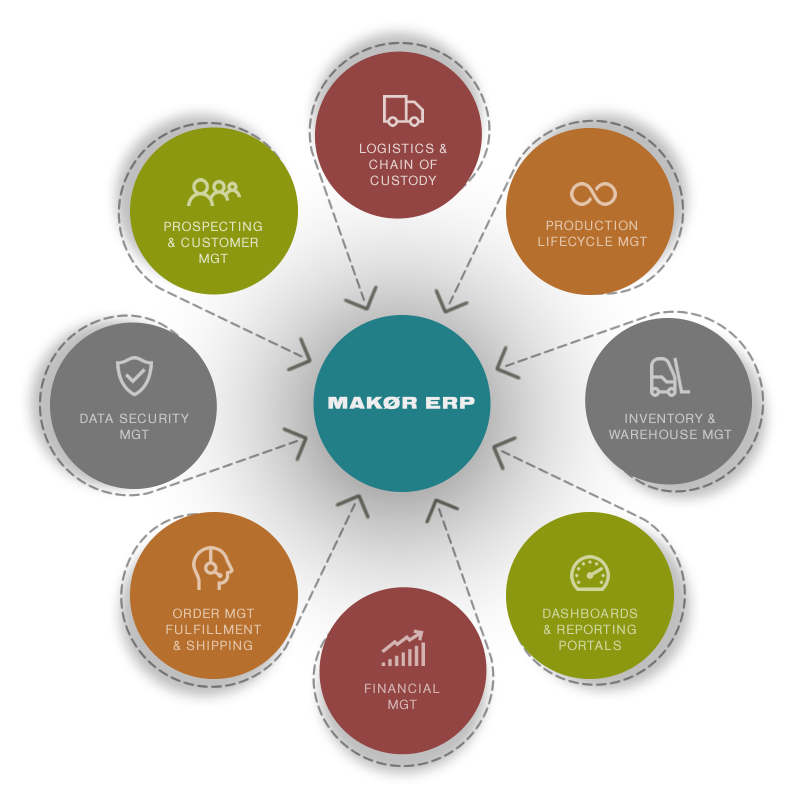 ALL THE TOOLS YOU NEED TO SUCCEED:
Makor ERP™ ITAD, refurb and e-waste recycling software provides state-of- the-art tools specifically to automate the complex process of IT asset disposition and e-waste recycling, from the start of the chain of custody process, through production, to resale.
THE SOFTWARE
"The Makor ERP™ is a huge source of confidence for prospects moving forward with us. We market it hard to demonstrate capabilities. We show how the Makor ERP™ allows us to enforce what needs to get done, track what was done and open it up to our customers via the portal. There are still a lot of our competitors operating like we used to and not able to promise this. Our prospects see how we will deliver."

George Hinkle

President, ARCOA Group
"The Makor ERP™ has proven to be a critical cornerstone to our growth. It has enabled us to replace the patchwork of applications and spreadsheets where we stored our company's data, and transitioned us to a single integrated application where we now manage our customer, contract, pickup, inventory, and sales data. All in all, our investment in Makor ERP™ has streamlined our company and made us more scalable and competitive company in the IT Asset Disposition and electronic recycling industries."

Mike Buckles, President

TechnoCycle
"With both best practices in place and the flexibility to adjust to our specific needs, the Makor ERP™ brings efficiencies and allows us to maximize warehouse space and production line usage. I have used four other ITAD platforms and the Makor ERP™ far outperforms those. It's also very simple to jump in and ramp up."

David Wood

Baltimore Facility Manager, Sage Sustainable Electronics
REAL SUCCESS. REAL CUSTOMERS: SELECT A CASE STUDY
LET US SOLVE
YOUR CHALLENGES
How can we rely less on the quality of labor and get better results?
How can we sell if our inventory data is not reliable?
Sluggish commissions reporting is demotivating sales…how can we make it easier?
Our competitors seem to be able to deliver quality services for less…how?
How can we spend less time generating reports and billing?
Which of our customers brings in the most profit?
MAKOR ERP

™ is helping ITAD, refurb and e-waste companies (big and small) globally address these issues and more.  Sign up now to receive the outline of the Top 50 Ways we are helping businesses in your space stay ahead.